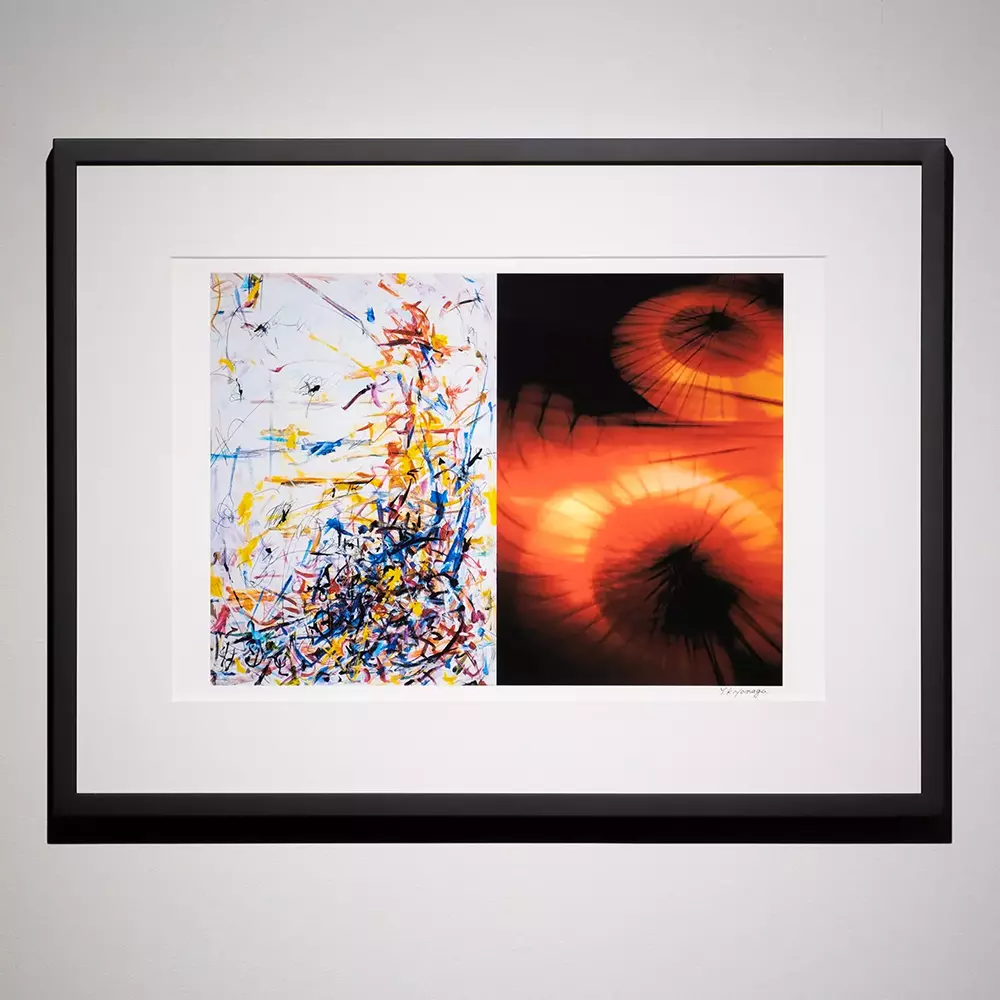 › Next Works
› Next Works
Overview
Kyoto was the capital of Japan for over 1,000 years from 794. And despite its relatively small size, it has three companies with over 1,000 years of history and 1,400 companies with over 100 years of history. The Kyoto Gion Festival began in 869. It was held for the 1153rd time this year. Kyoto has also suffered from wars and been destroyed multiple times.
These days, just walking around the city allows me to feel some of that 1,000-year history. I feel it at the corners, or during meals and conversations.
I tried to capture Kyoto through my photos, but I couldn't capture everything. So, I began using paints to create images on canvas. My creations are thus a combination of photography and painting.
One thing that surprised me during my work is that Kyoto is very bright. I can feel the future potential of Japan shining through. It takes advantage of its oldness to produce innovations. It is a city that is not afraid to incorporate the new.
I think it is an ideal place for people to live. And I also think that Inoda Coffee serves the best coffee in the world!
Spec
Image size

309×463mm
Frame size

490×645×31mm
Frame spec

Wooden black frame
Edition

10+AP
Signature

Signed work
Remarks

Digital pigment print on paper