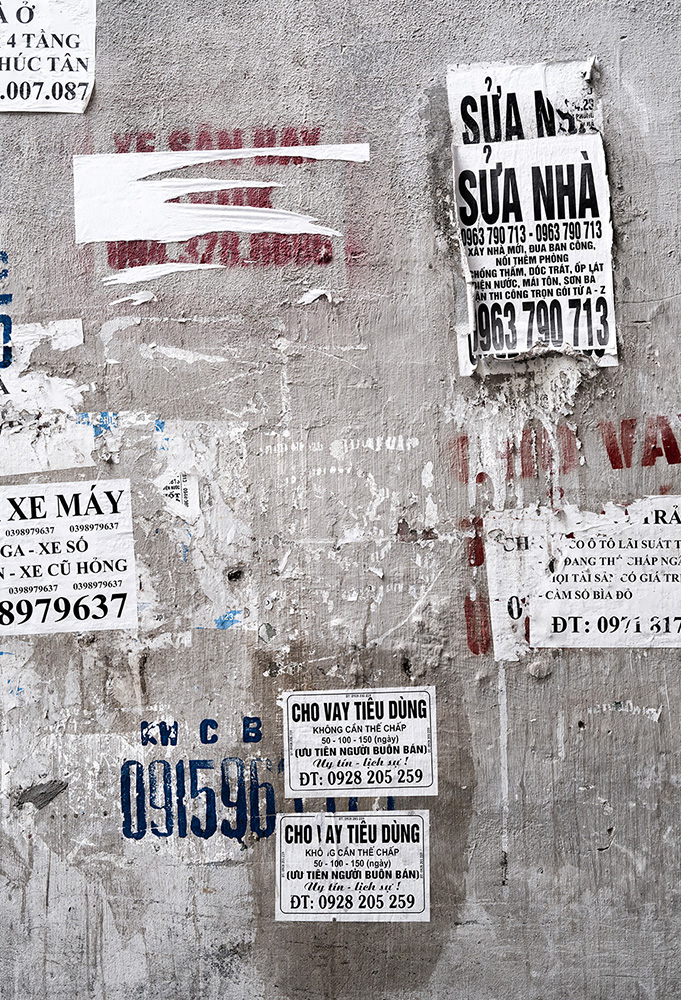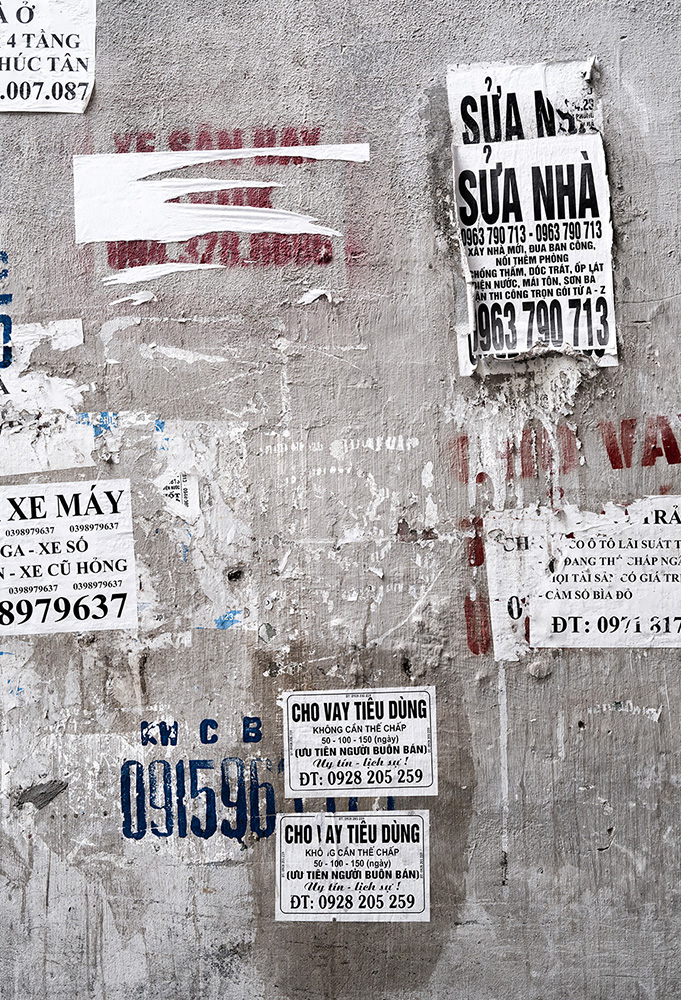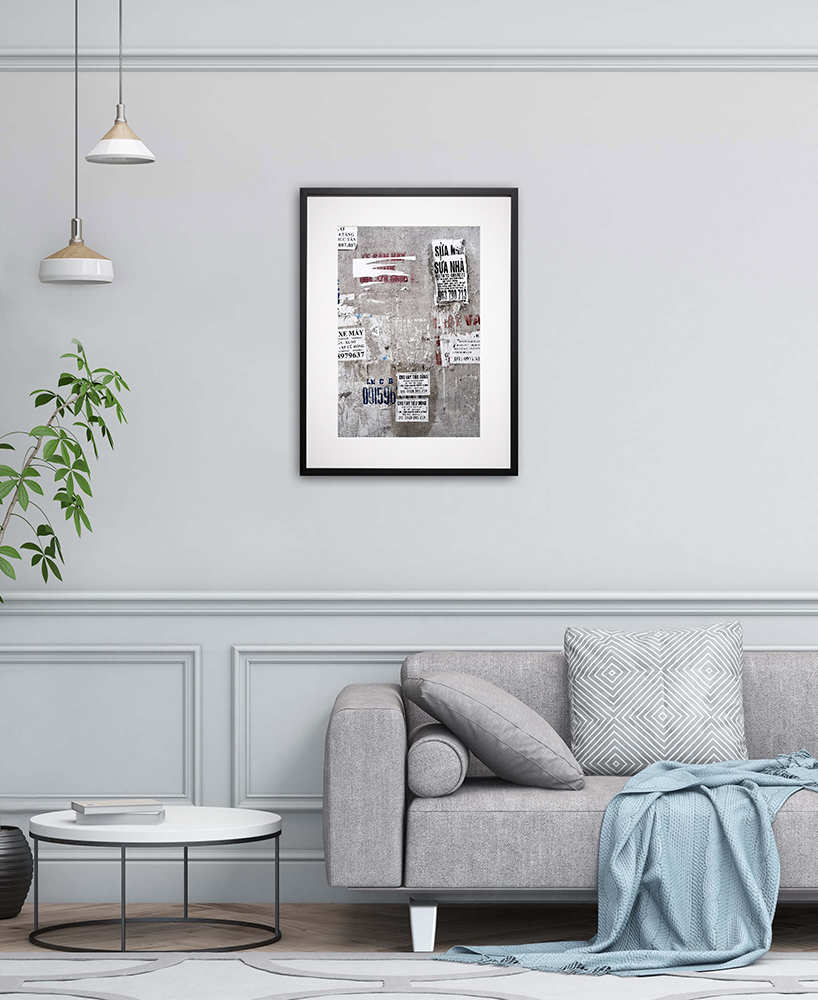 Overview
In the back alleys of Hanoi, walls are plastered with countless flyers, numbers, and other pieces of information… It's a never-ending cycle of content being drawn, erased, pasted over, and peeled off. One can't help but wonder about the people involved and the passage of time.
The history of these walls remains unknown, but by adding light and color, I would like to showcase the activities of the people who contributed to it.
And so, I too will become one of the people hidden behind the information.
Spec
Image size

329×483mm
Frame size

490×645×31mm
Frame spec

Wooden black frame
Edition

5+A.P.
Signature

Signed work
Remarks

Digital pigment print on paper. Japanese Traditional Paper kyokushi