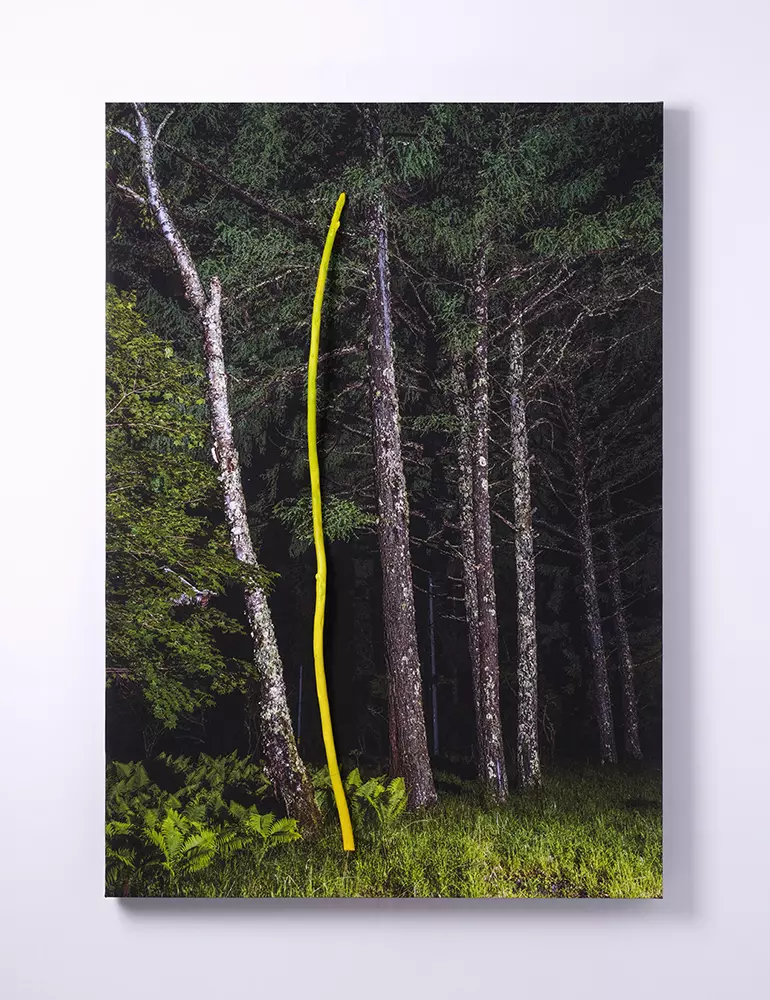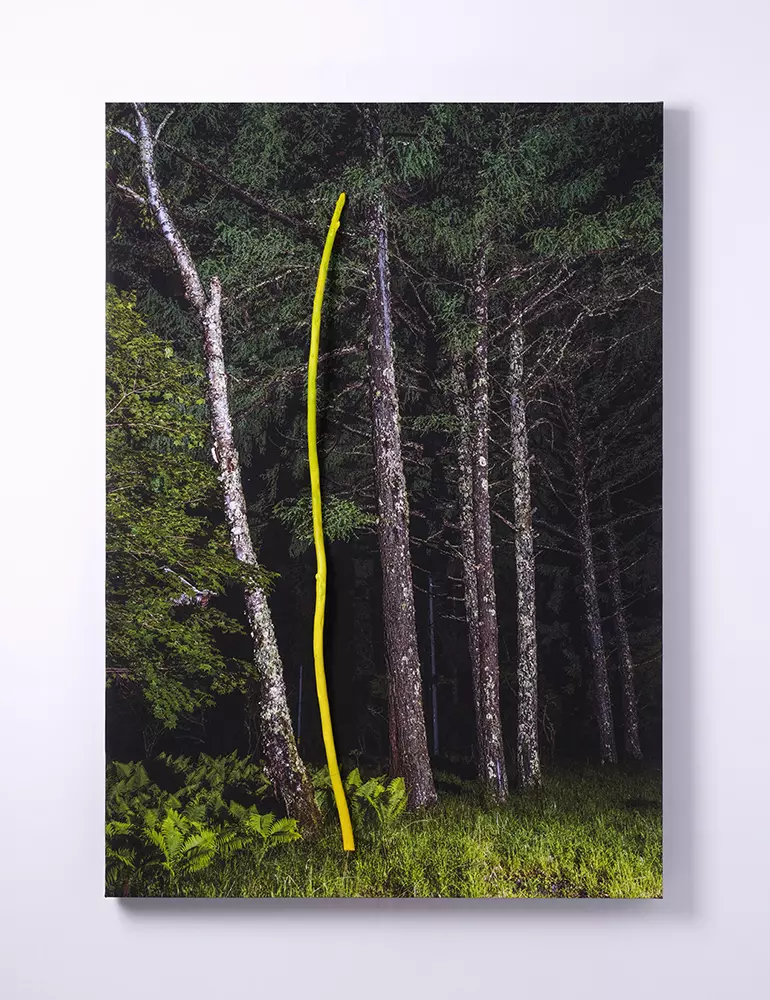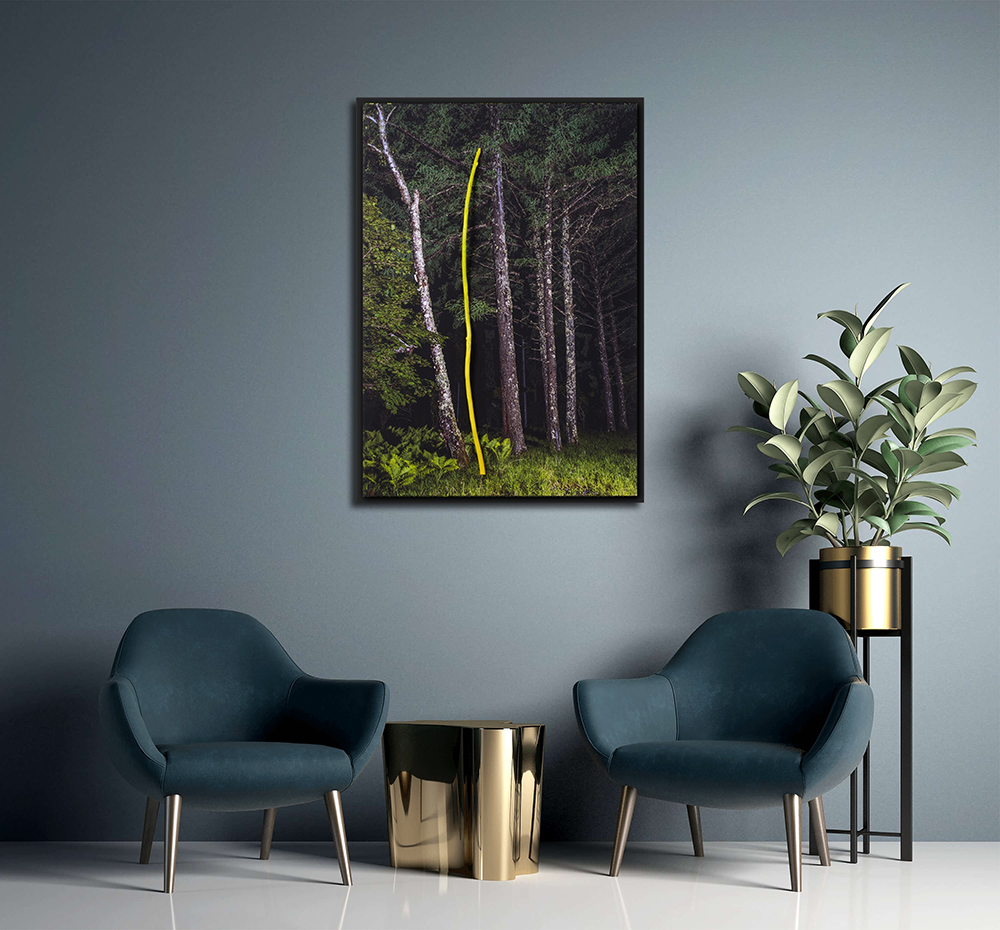 Overview
Trees, which are abundant in Japan, are indispensable to human life.
Trees move quietly and take time to grow.
I took pictures of these trees.
To better understand their characteristics, I took the photos at night with lighting.
Darkness thick with humidity. Insects attracted by the light. The chaos of lighting work. The terror of a lonely night.

After the photoshoot, I examined the printed photos.
However, the distance was too great, and they didn't invoke the same feelings as the real thing. So, I glued on some dead branches and colored the branches to give them live.
This reduced the emotional distance between me and trees, and the work gained value.
Spec
Image size

1000×700mm
Frame size

1018×716×63mm
Frame spec

Original wooden panel
Edition

1
Signature

Signed work
Remarks

-